Hackett Institute
Professional development and certification programs
Curriculums are based on The Hackett Group's proven experience and unmatched intellectual property derived from our Best Practices Intelligence Center™. Professionals learn how to apply Hackett-Certified™ Best Practices to achieve world-class performance.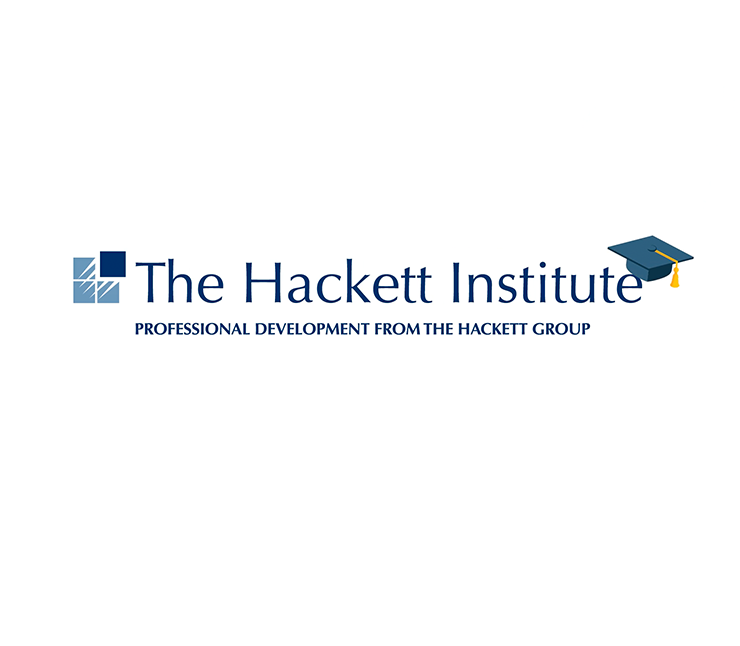 Certify your employees' knowledge
Our certification programs allow business professionals to develop fundamental knowledge through mastery, as reflected in three levels of designations: Certificate, Diploma and Advanced Diploma. Our flagship offerings include the Certified Enterprise Analytics Professionals and the Certified GBS Professionals programs. Certification programs are designed to operationalize career mobility, both upward and laterally.
Dynamic, flexible learning on demand
We make learning easy, flexible and accessible to optimize the time of your professionals. Courses are delivered via a dynamic online platform that integrates multimedia elements and allows for a self-guided pace. Learning activities are practical and thought-provoking. Turnkey training solutions include ready-to-use bundled solutions, while still allowing options for customization.
Work with Us
Featured Insights
The Hackett Institute Brochure
Professional certifications from The Hackett Institute are designed to enhance the knowledge and capabilities of business professionals and, by extension, their organizations – helping them to apply Hackett-Certified™ best practices to achieve world-class performance and competitive edge.
Download Now
Closing Enterprise Analytics Talent Gap
Data is the new raw material of economic value for organizations. The ability to harness it for business insights plays a growing role in driving profits, and creating competitive advantage.
Download Now
The World-Class Performance Advantage
Early gains in efficiency and effectiveness can self-fund projects, create a culture of success and establish a foundation for more slow-moving but significant gains down the line.
Download Now
Is Your Talent Prepared to Deliver on New Opportunities?
As digital transformation gains momentum within global business services (GBS) organizations, executives must be prepared to manage the implications for talent, or they risk losing some of the potential value of increasingly digital operations.
Download Now