Professional development and certification programs
The Hackett Institute
Professional development and certification programs
Curriculums are based on The Hackett Group's proven experience and unmatched intellectual property derived from our Best Practices Intelligence Center™. Professionals learn how to apply Hackett-Certified® Best Practices to achieve world-class performance.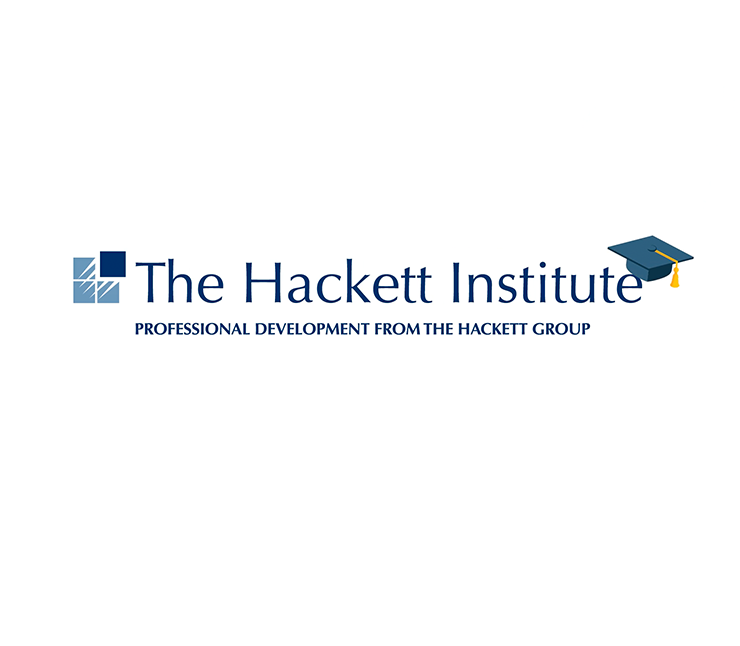 Certify your employees' knowledge
The Certified GBS Professionals® programs allow business professionals to develop fundamental knowledge and operationalize career mobility, both upward and laterally. Our flagship training program offers three levels of structured training and certification; Certificate, Diploma and Advanced Diploma, to build knowledge and capability in all levels and roles within your GBS organization.
Training in emerging and specialized disciplines
Our master class programs are stand-alone courses in emerging and specialized disciplines. Curriculums are designed by experts with practical, hands-on experience. Topics covered include robotic process automation (RPA) and working capital.
Dynamic, flexible learning on demand
We make learning easy, flexible and accessible to optimize the time of your professionals. Courses are delivered via a dynamic online platform that integrates multimedia elements and allows for a self-guided pace. Learning activities are practical and thought-provoking. Turnkey training solutions include ready-to-use bundled solutions, while still allowing options for customization.
Work with Us
Featured Insights
GBS WEBCAST ON-DEMAND: Going Deeper into the Role of the Process Owner
In this webcast, Philip King, GBS Senior Director, takes a deeper look into process ownership, the benefits of having global process owners in the evolving GBS environment and best practices to support them.
Watch Now
Employee Certification and Professional Development
Explore the full range of professional development and certification programs offered by The Hackett Institute.
Download Now
Global Business Services: Equipping a Multigenerational Workforce with the Skills for Success in a Digital Environment
According to a World Economic Forum report, the proportion of core skills required to perform a job will shift significantly between 2018 and 2022 as digitization, automation, and advances in artificial intelligence disrupt the world of work.
Download Now
The Next-Generation Talent Profile: How Will You Fill the Digital Skills Gap?
How will you fill the digital skills gap? Dramatic changes in the nature of work as a result of rapid maturing and adoption of "smart automation" technologies are imminent.
Download Now